GD sedan trunk ('02-'07 Impreza/WRX/STI)
$
1,175.00
USD
-
$
1,300.00
USD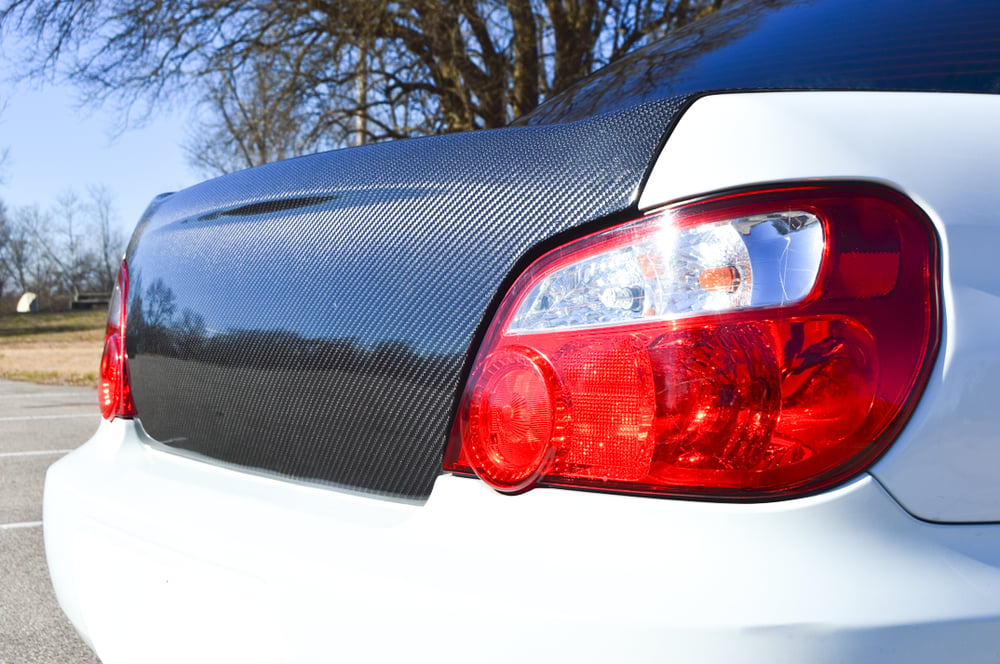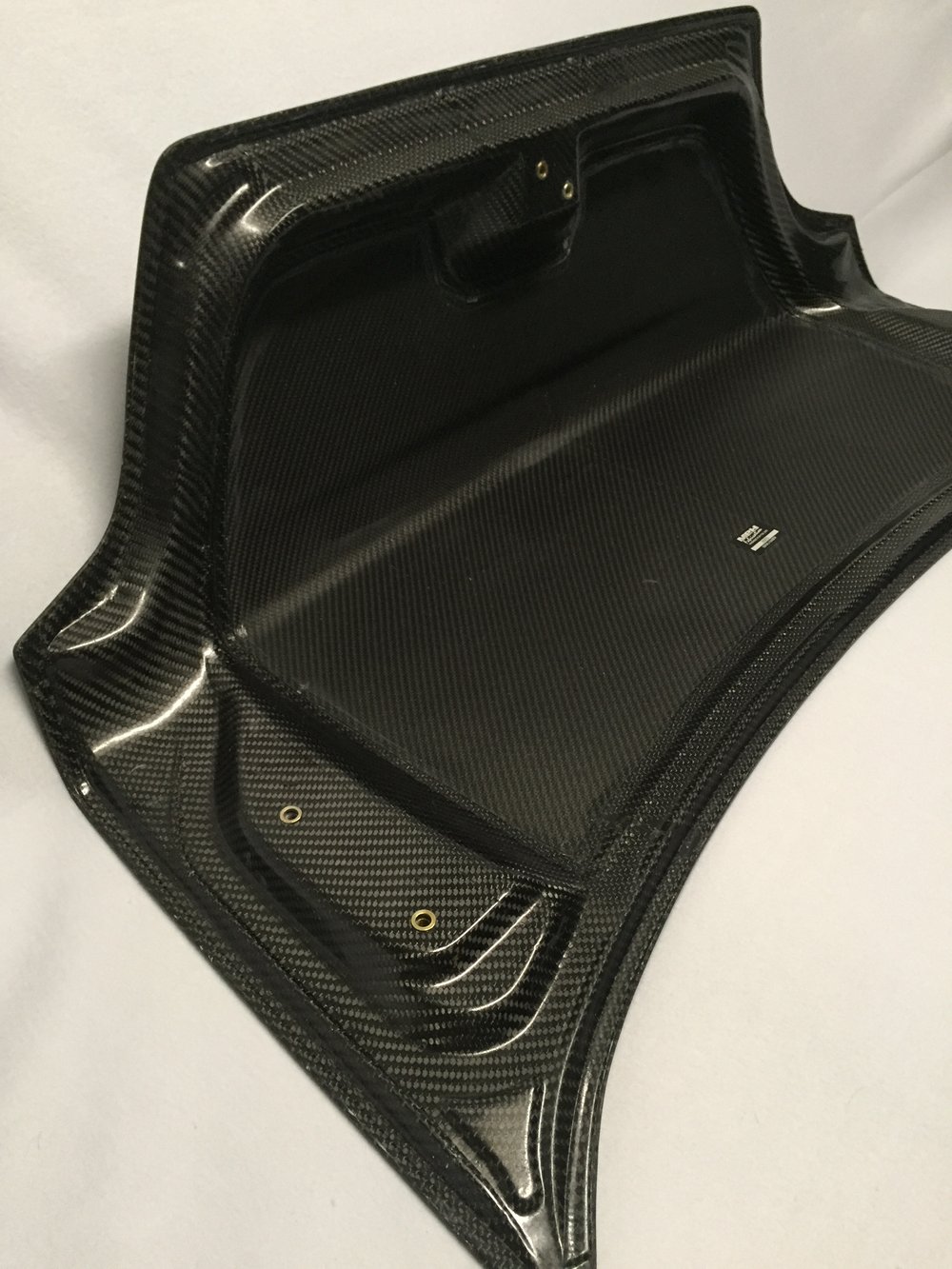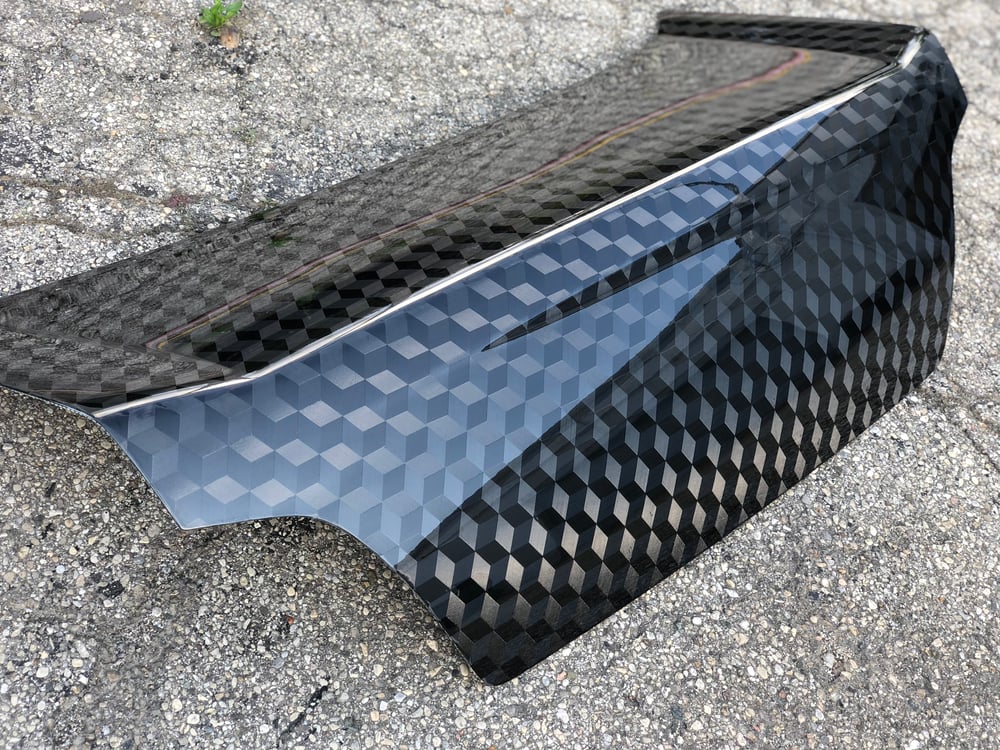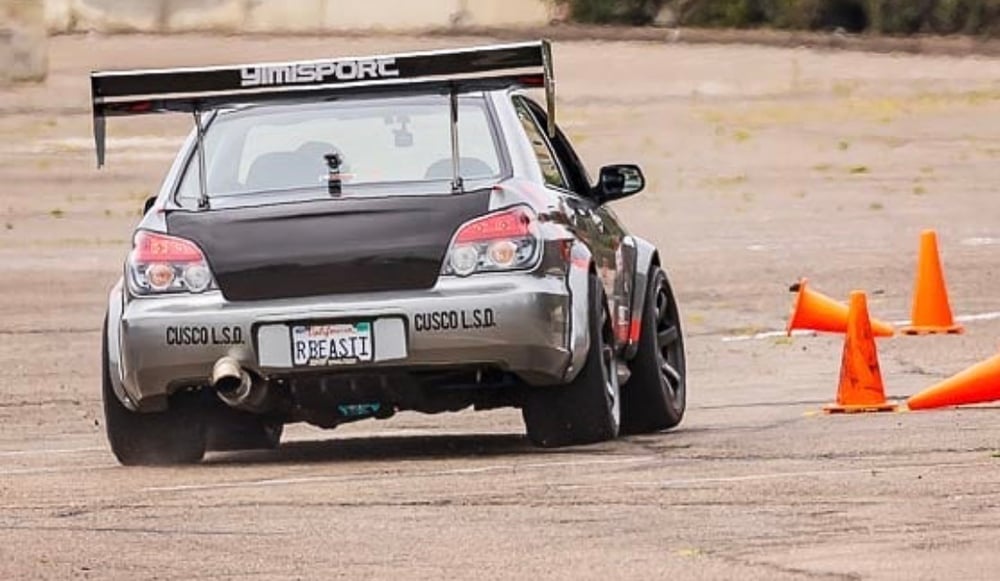 Fits '02-'07 Subaru Impreza/WRX/STi sedans.
Ultra light weight FULL carbon fiber construction, made from only 12K 2x2 twill weave aerospace grade high strength carbon fiber vacuum infused with UV stable epoxy resin, no fiberglass at all and no thick, brittle gel coat on the surface. This means these trunks have 8 times more carbon fiber than the typical carbon fiber part and will not yellow, crack or chip over time with normal use. Being made from full carbon fiber gives it enough strength to allow the majority of the "skeleton" to be removed without compromising the structure. This new perimeter frame lets the weight drop to 7lbs. 2oz., making it around a full pound less than typical oem style "dry" carbon equivalent trunks on the market, but still provides for installation with the factory hinges, latch, hardware and a full seal. EDIT!!! With the new lighter stronger fabric now being used the weight on these trunks is down to 5lbs. 2oz. A full 2lbs lighter than before!
Instead of using a heavy, brittle gel coat that will yellow over time, these are top coated with a normal automotive UV protective clear coat. What this means is that you get a high gloss protective finish that you simply take care of like the rest of your car, with normal washing and waxing, and if it's ever scratched it can be buffed or repaired like a regular painted panel.
The "Race spec" option is a 4lb skin only version that adds a special foam core sandwiched between the carbon layers around the perimeter instead of the skeleton. This lets you shed even more weight by mounting the trunk skin with pins and removing the hinges and latch assemblies.
Special weaves are also available upon request for an additional cost, please contact us directly to discuss options and pricing as there are far too many to list.
Due to size these must be shipped via freight carriers. If you have a verified business or shop address that can receive this shipment please contact us before ordering for a reduced shipping quote that can save you around $50 on shipping.
Pricing listed is for the standard 2x2 twill weave, other weave pattern options are available for an additional charge. Please contact us for more info on what's available and pricing.