VA chassis GTspec F-Type hood ('15-'21 WRX/STI)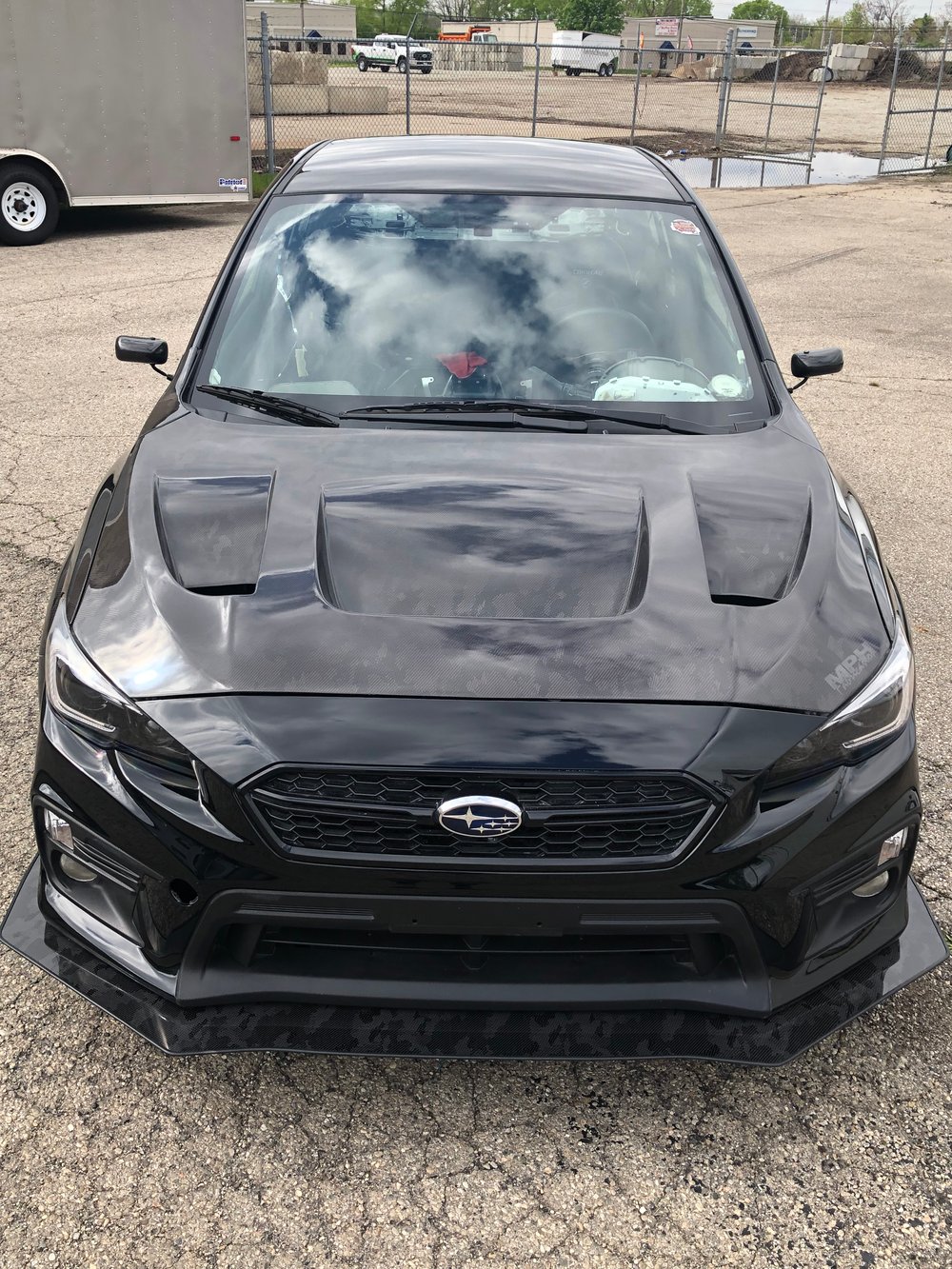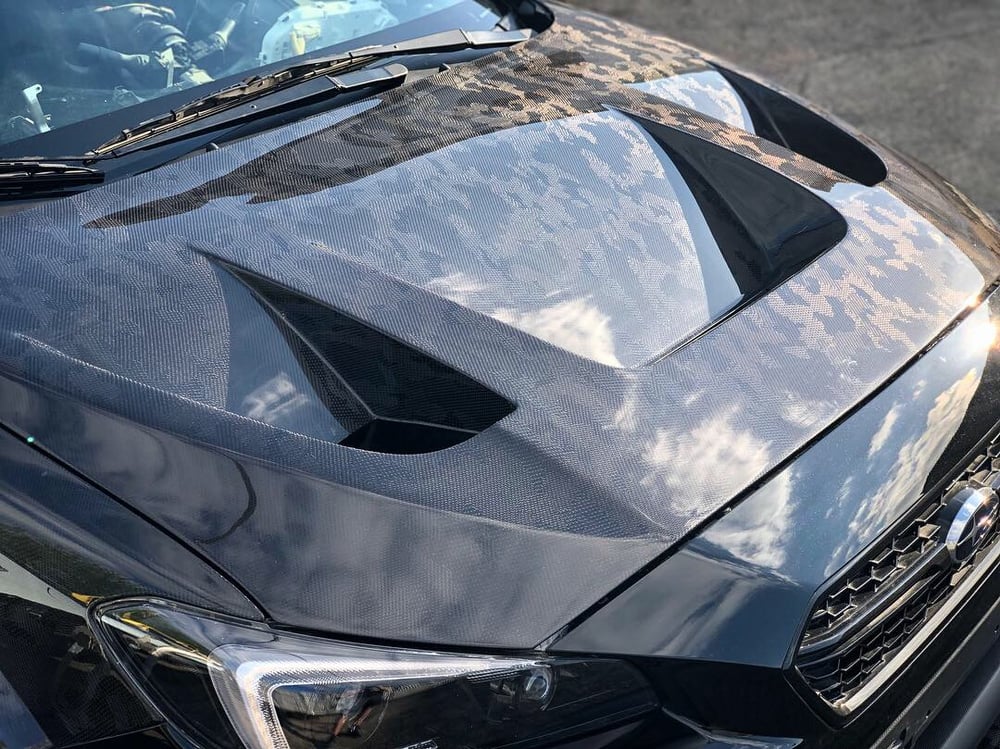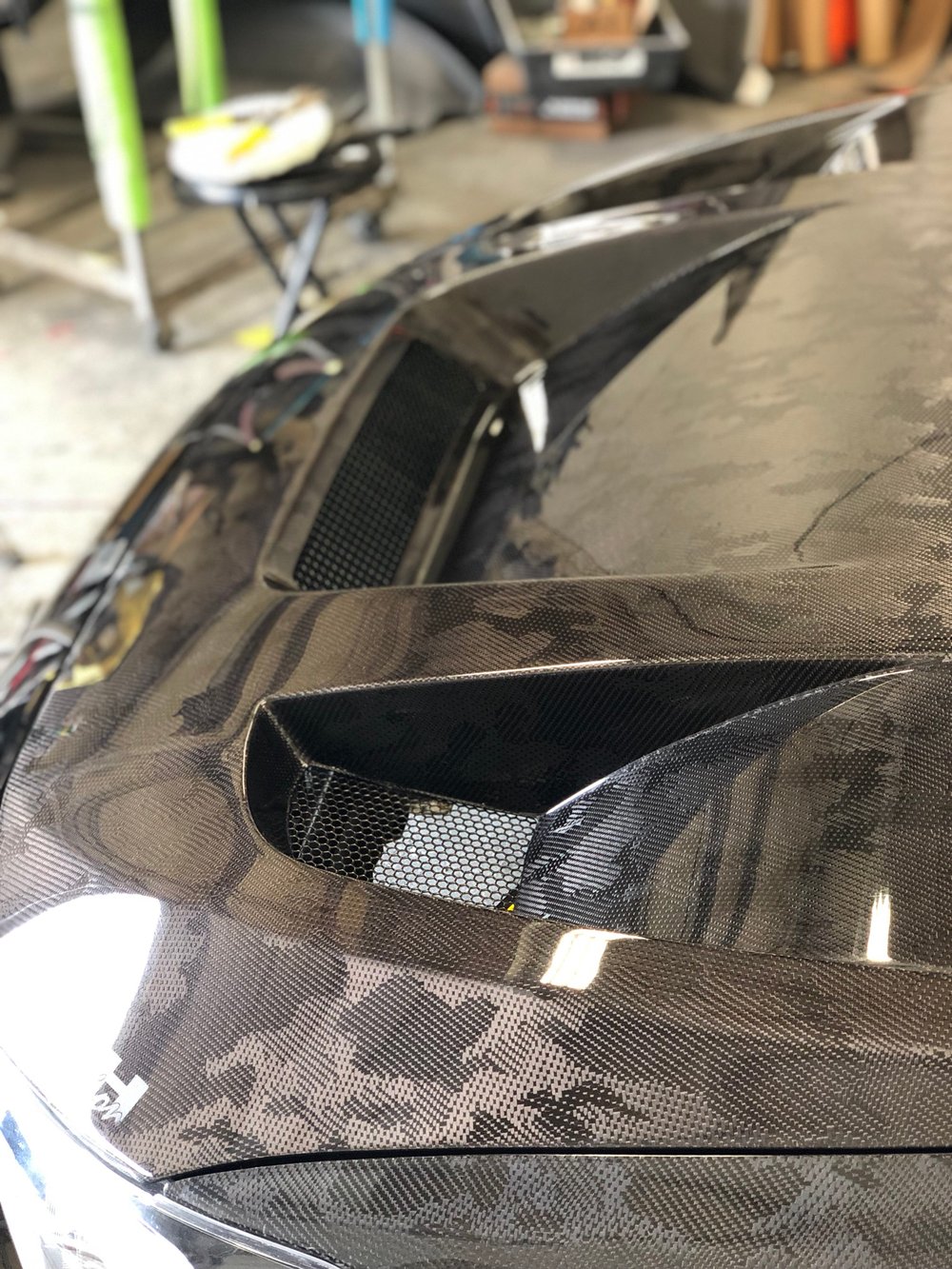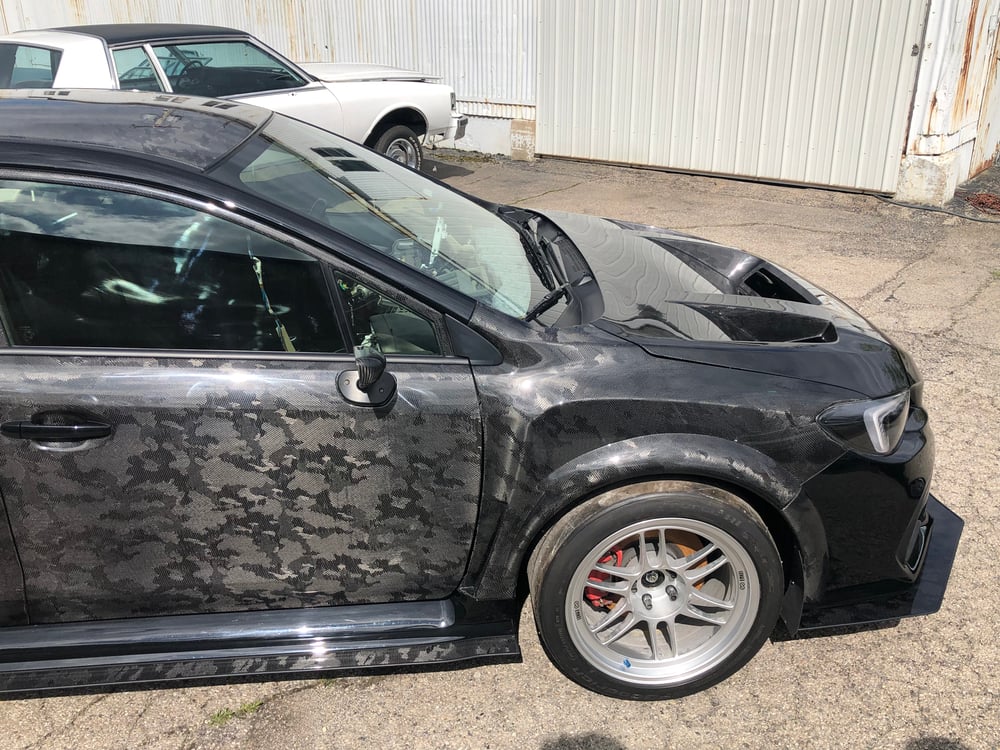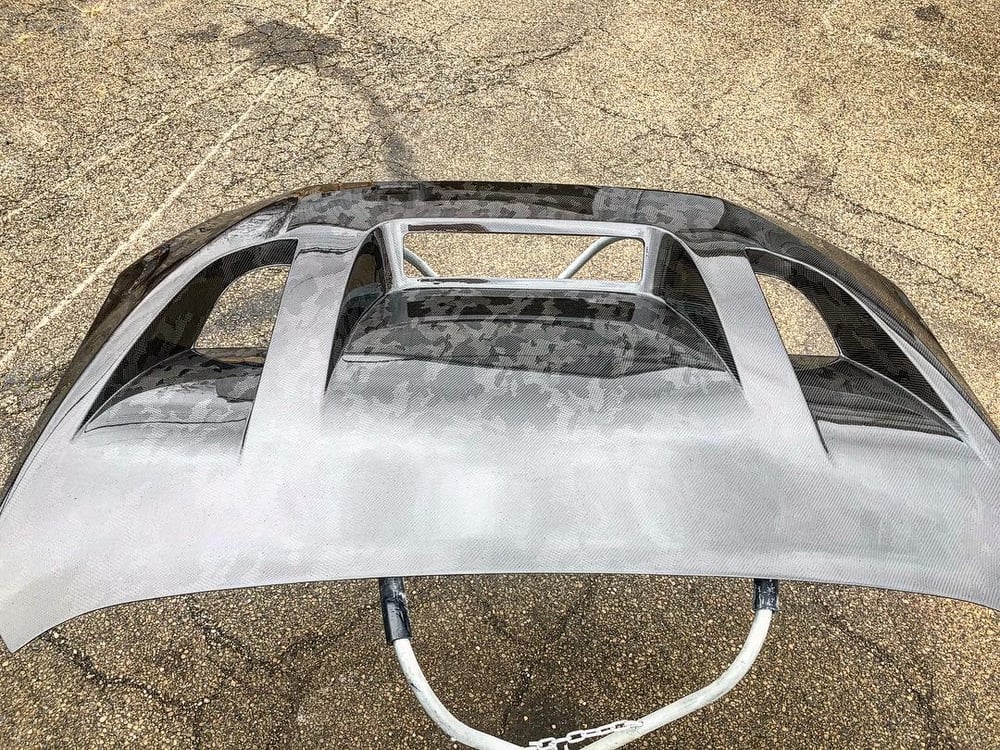 Designed to to improve airflow and cooling for cars that have converted to a front mount intercooler by creating suction to pull large amounts of air through the front of the car. Made from 100% carbon fiber using a "dry carbon" process that cuts the weight of the oem aluminum hood nearly in half to around 9lbs. Made with a UV stable epoxy and clear coated after assembly to provide additional UV and harsh weather protection. Our parts do not contain any fiberglass or clear gel coat to haze, yellow or crack over time and can be cared for just like the rest of the painted surfaces of your car.
Below is a link to OCTurboJoe installing this hood on his vehicle:
https://www.youtube.com/watch?v=qUzRTopsdwA
Price listed is for the standard 2x2 twill weave, additional weave options are available for an additional cost based on weave chosen.
Shipping to a commercial business address can be cheaper than shipping to a residential address.
Please contact us for a quote on optional weaves and/or shipping to a shop or commercially zoned business address.