Audi R8 side skirts (first Gen)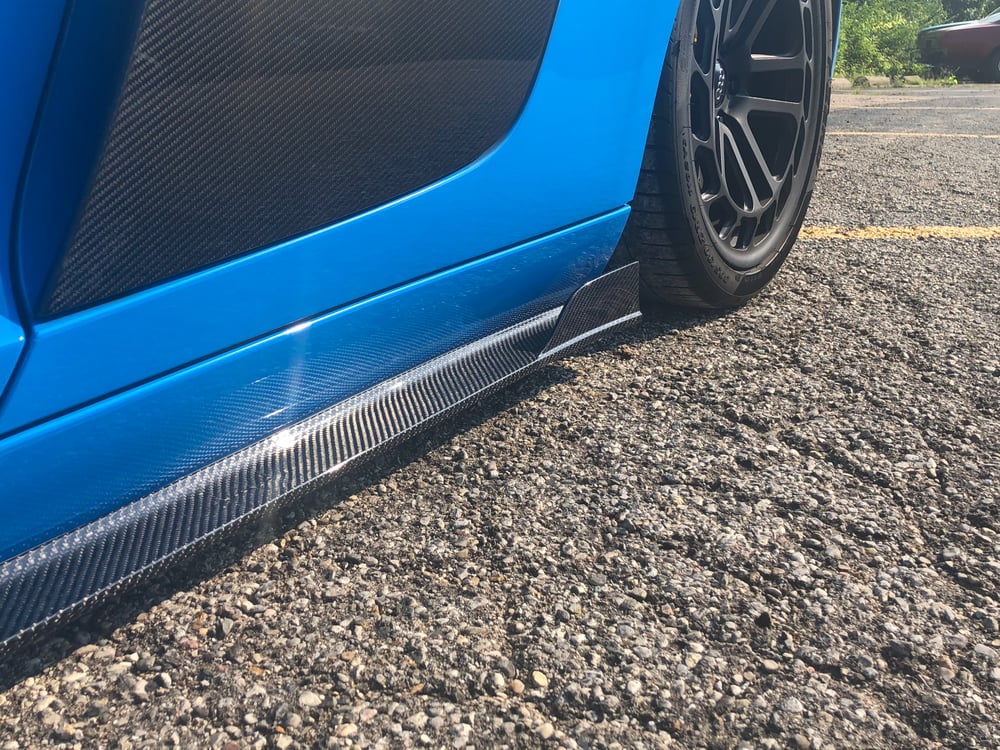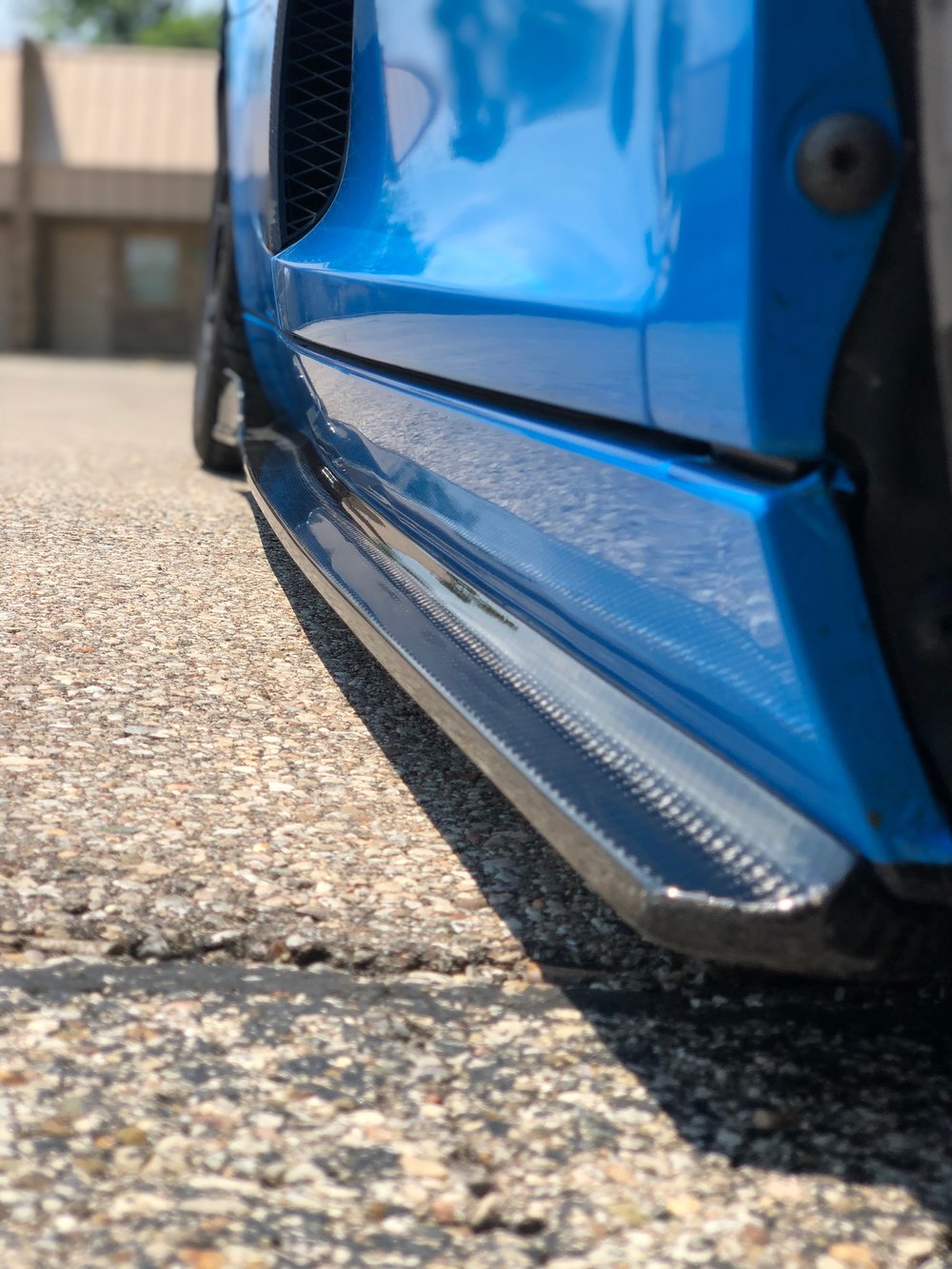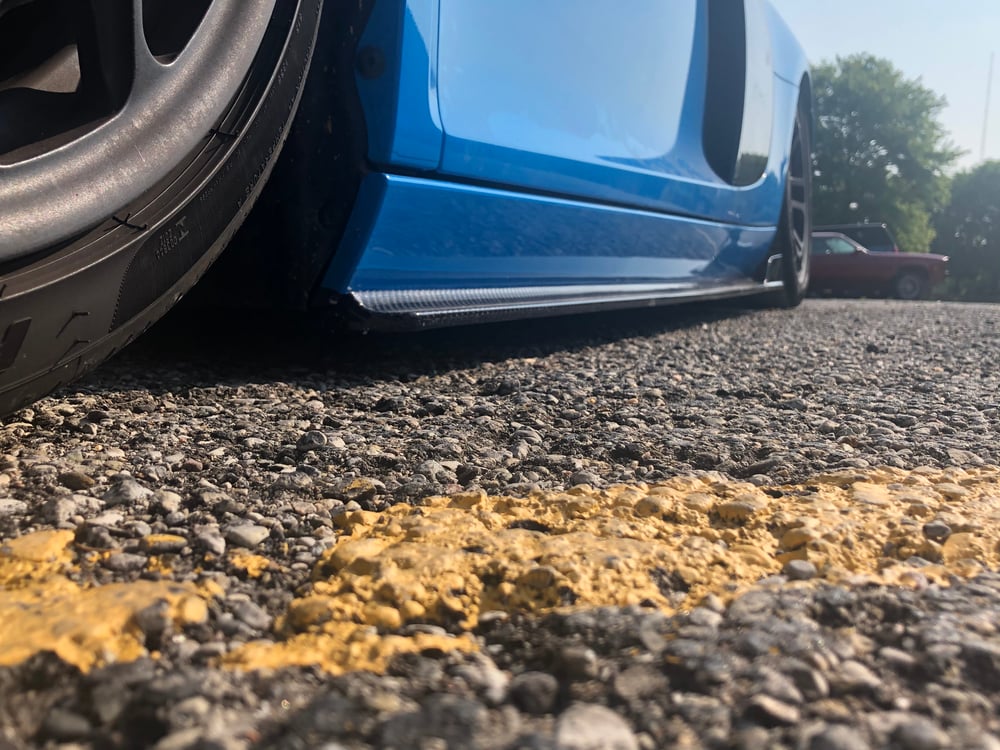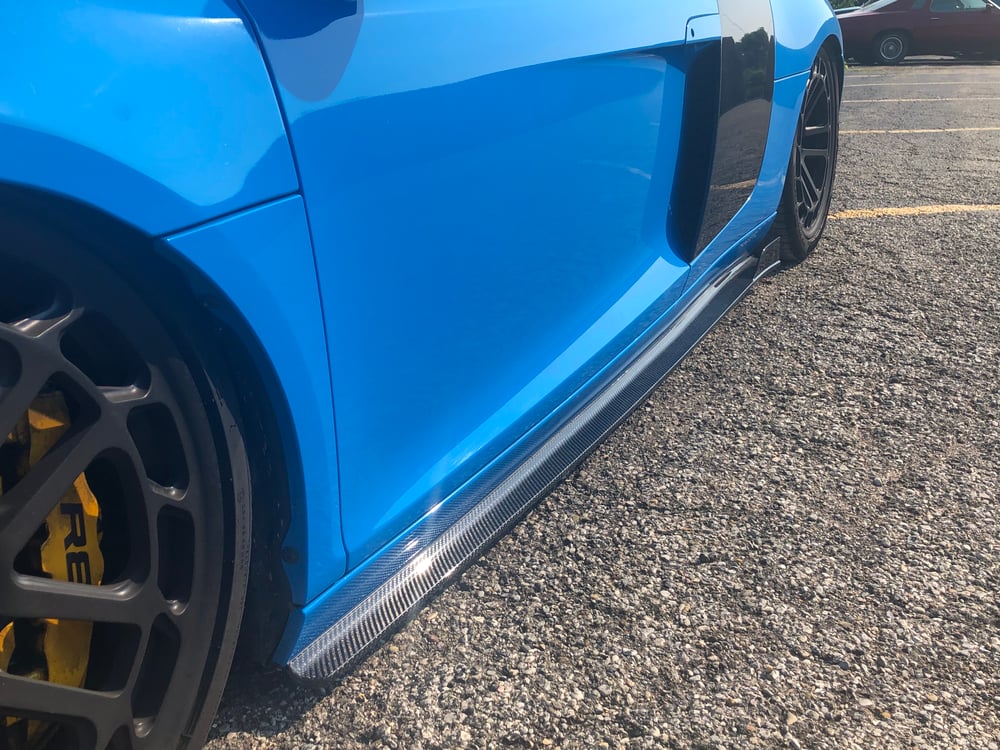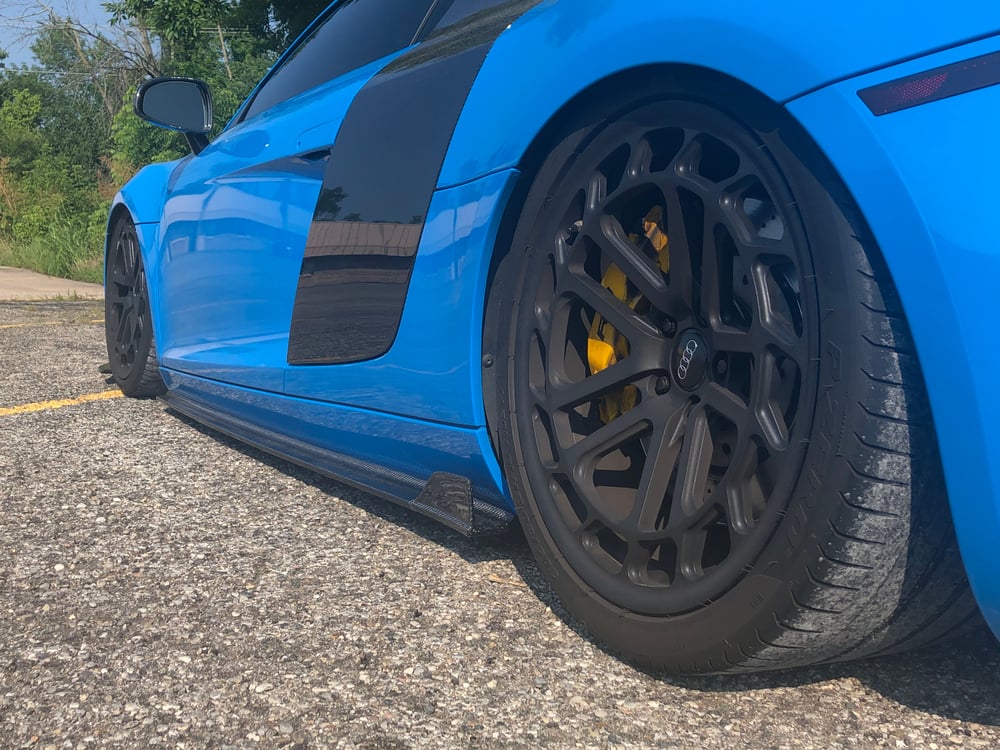 We spent months designing and developing these side skirts to not only fit perfectly but also enhance and accentuate the factory lines of the car. Audi made a beautiful car and we wanted to develop something that not only enhanced the aero performance of the car but also had a somewhat factory designed and clean look. Made with 100% aerospace grade carbon fiber with a method to ensure an optimum resin to fiber ratio for the perfect balance of weight and strength. We use a UV stable epoxy and then clear coat the finished part with a high quality automotive grade clear coat for additional sun and weather protection to ensure a long life, unlike cheaper gel coated parts that will yellow, haze and crack over time.
These side skirts install by reusing the factory bolts underneath, and 3M double sided tape pre installed along the top edge to seal the gap and help secure them in place. No modifications to the car are required and can be completely reversed. The jacking points are also left exposed underneath so the car can be jacked or hoisted without removing or damaging the side skirts.