FRS/BRZ/GT86 Covert hood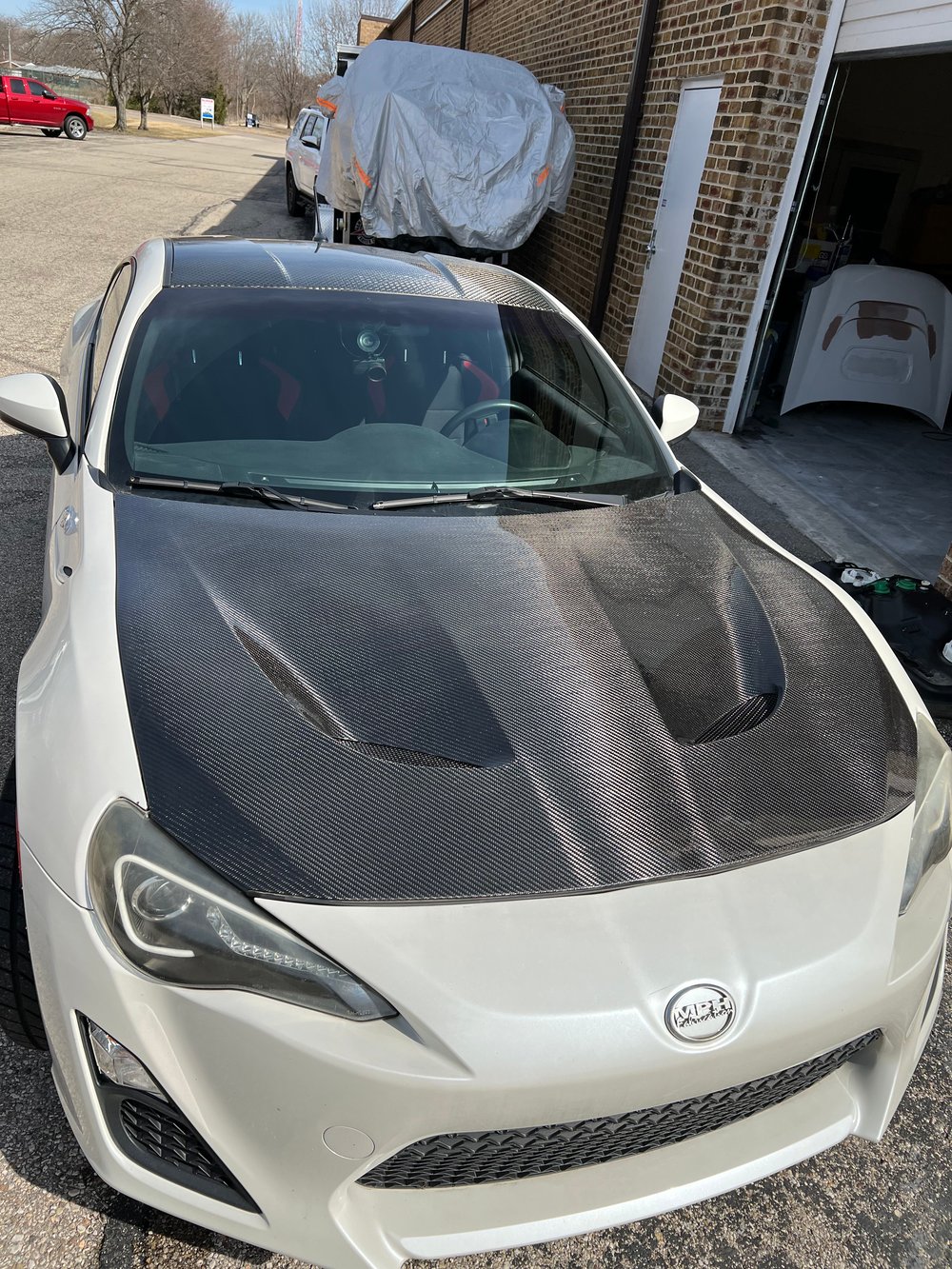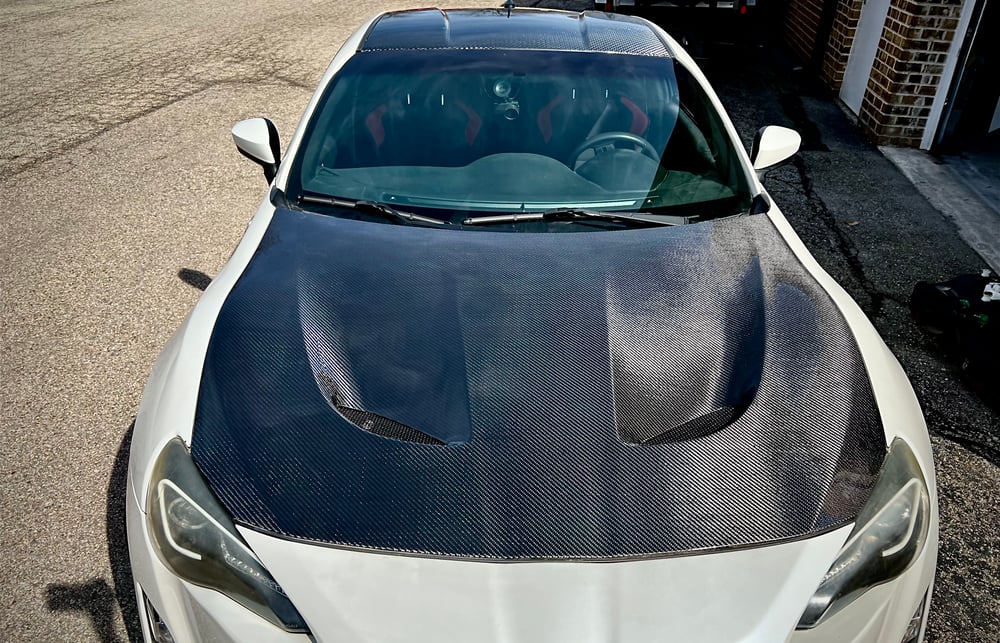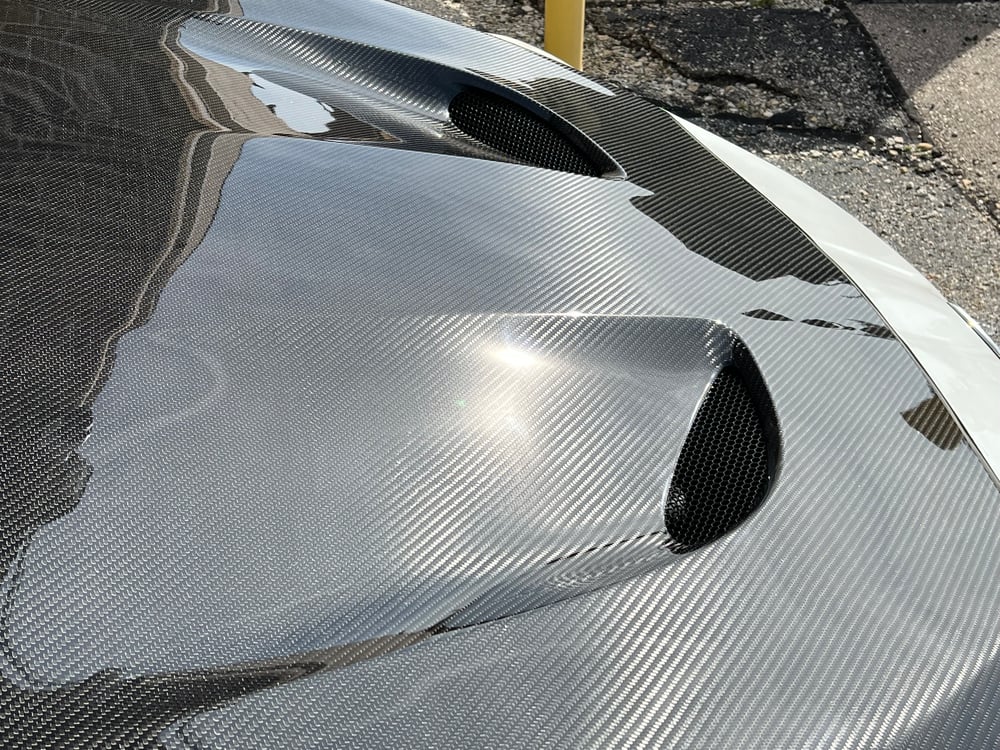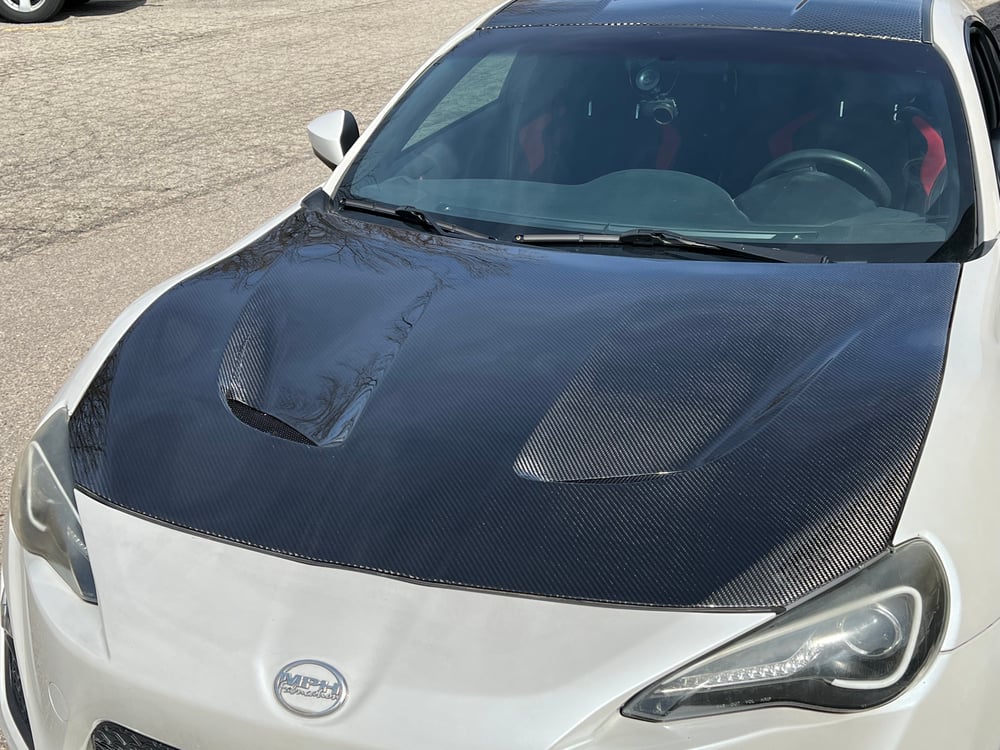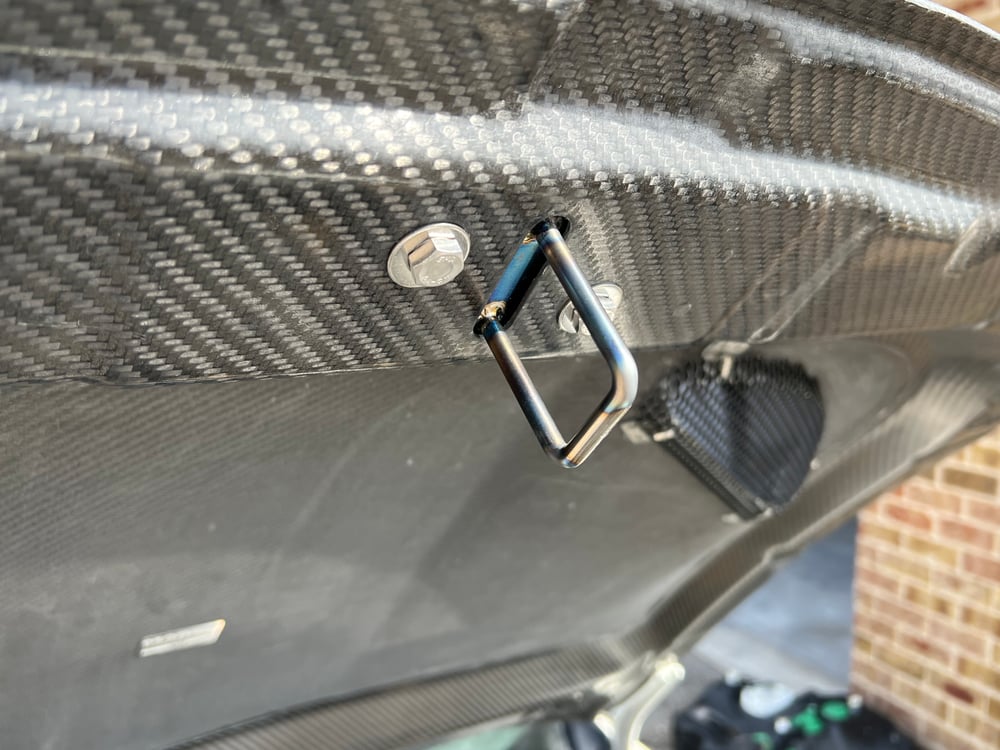 Thanks to the demand and planning of several long time 86 platform enthusiasts, we've brought back this impossible to find design with a twist by removing the useless NACA duct in the center. Made from 100% high strength aerospace grade carbon fiber and UV stable epoxy, then top coated with a quality automotive clear coat instead of thick brittle gel coat, this is the highest quality this hood style has ever seen. Manufactured using a "dry" carbon process we infuse the optimum amount of resin for the perfect fabric to resin ratio for both strength and weight. That process combined with our new laser cut titanium strikers (now standard on all hoods) allows this hood to weigh only 8lbs. 4oz. The vents are filled with a black powder coated aluminum hexagon mesh to prevent leaves/debris from falling in, and are held in place with stainless steel tabs to allow them to be removed if desired.
Price shown is for the standard 2x2 twill weave pattern. Other patterns/styles of carbon can be added for an additional charge, please contact us prior to ordering for info and pricing if you'd like to add an optional weave pattern. Physical changes to the actual shape/design of the hood itself can not be made.