FD RX-7 dry carbon roof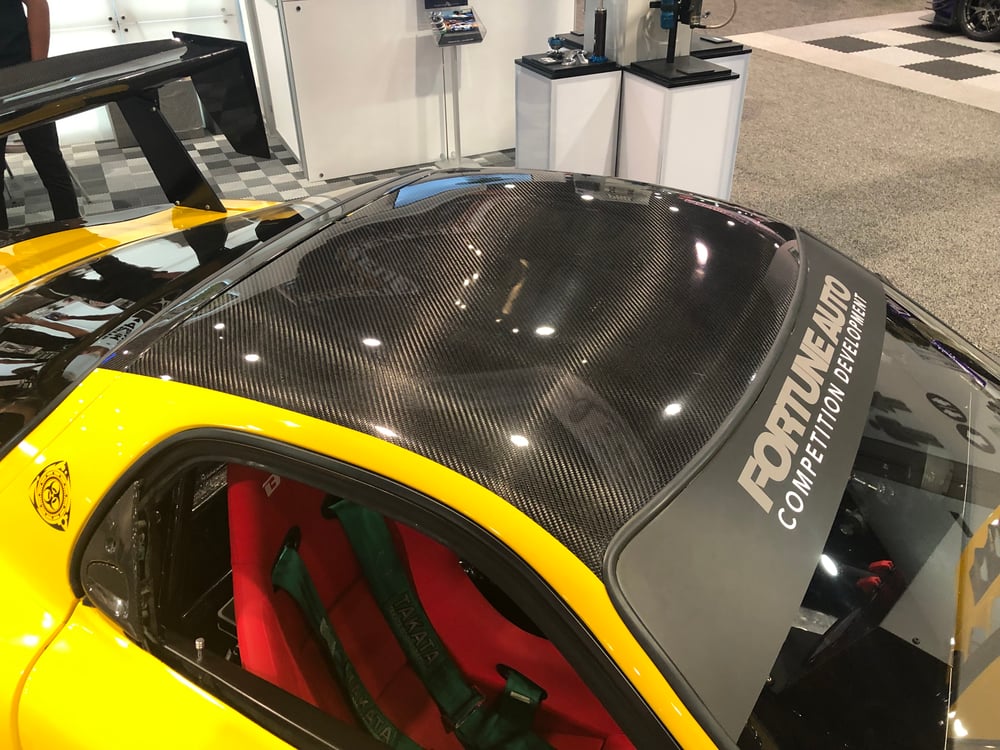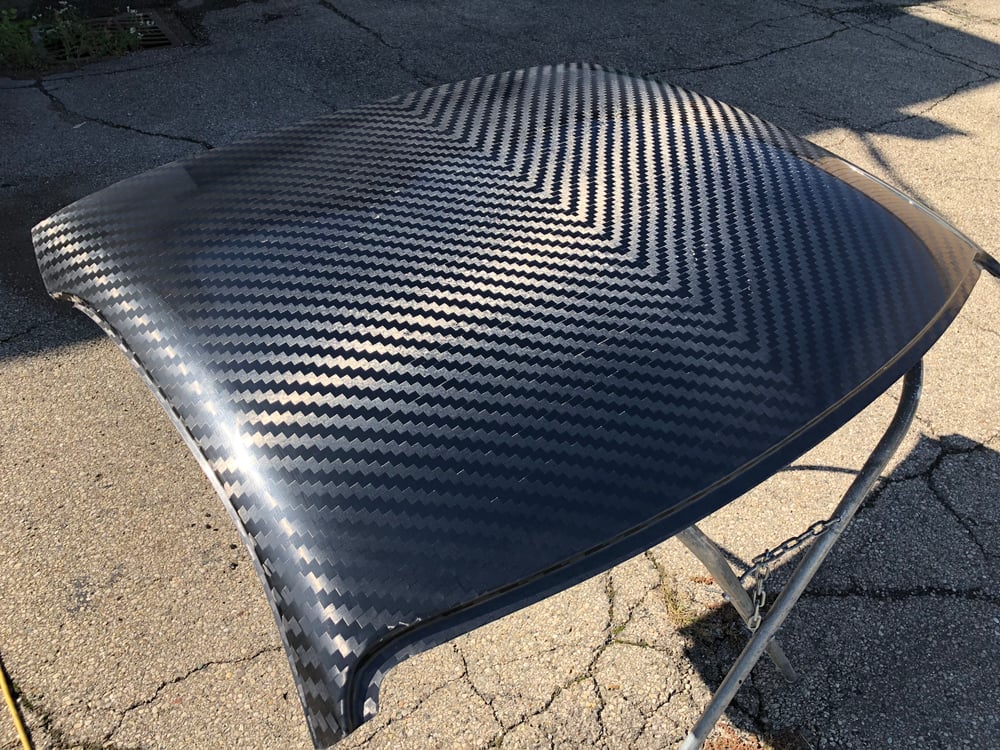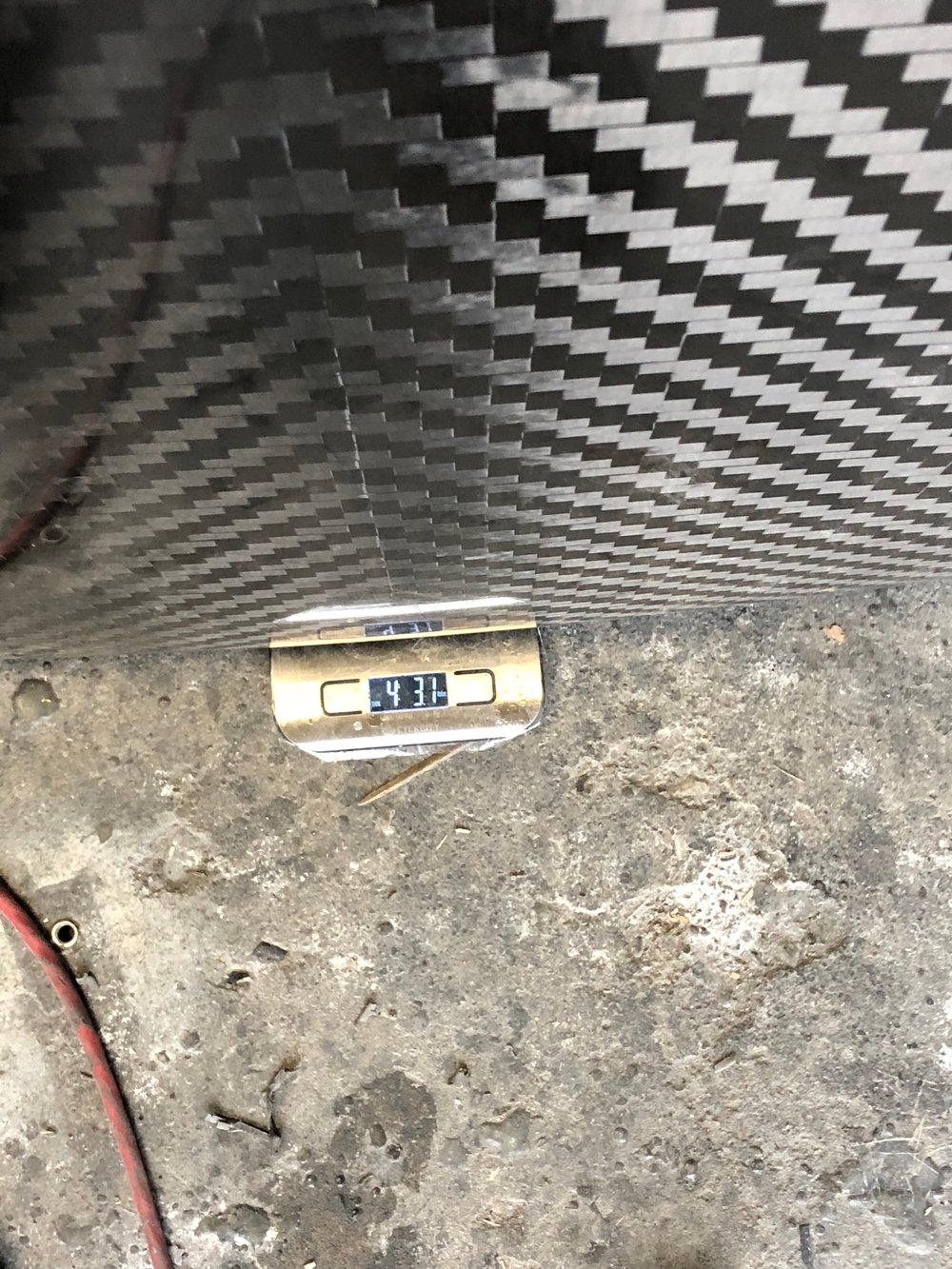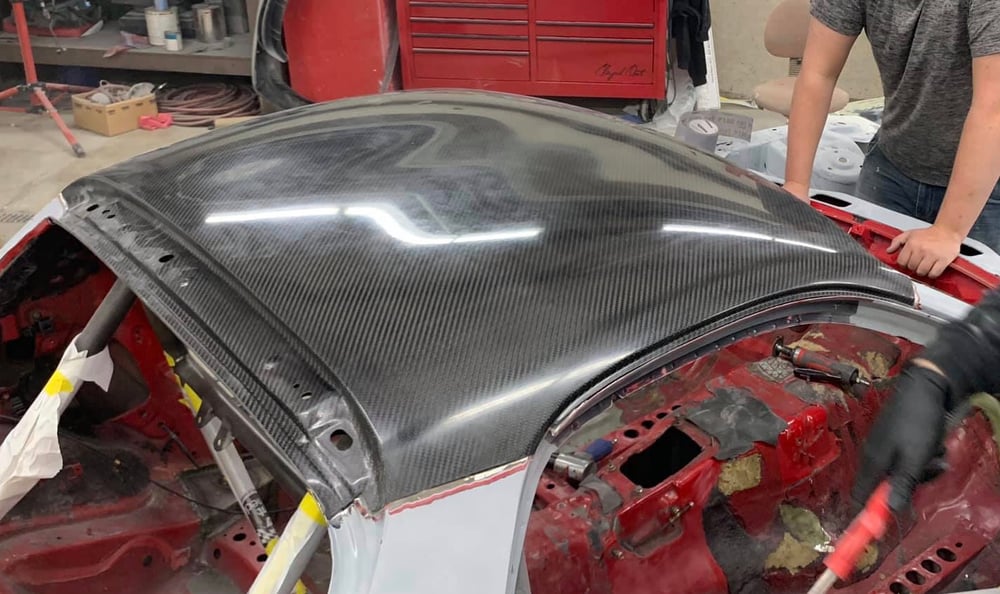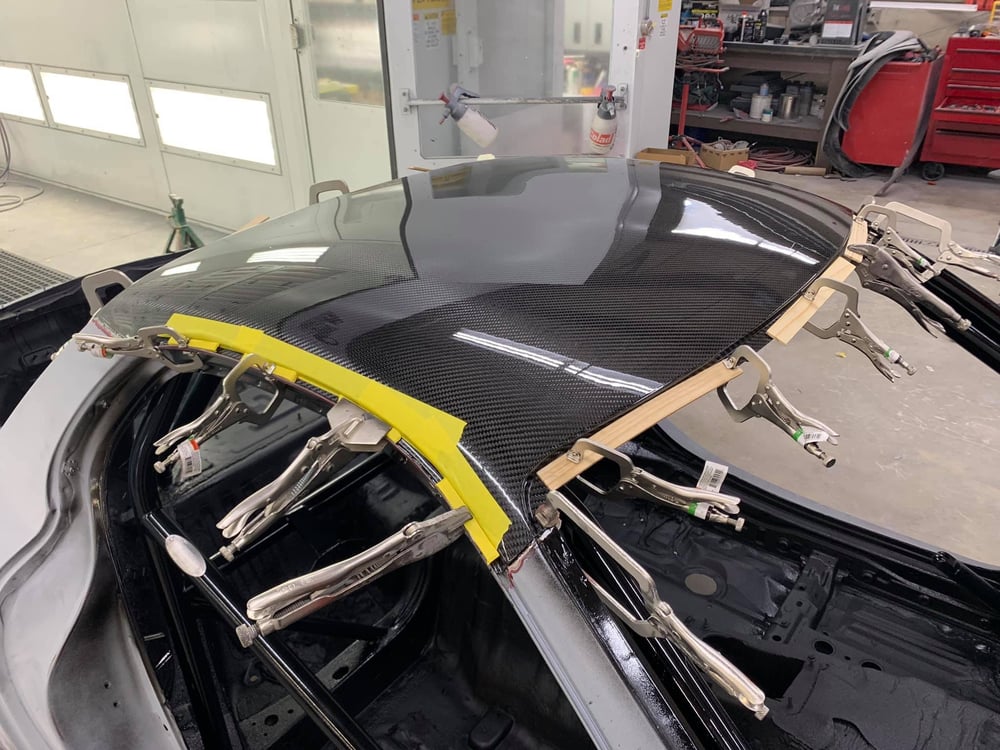 This REPLACEMENT roof panel is made from 100% aerospace grade, high strength 12K carbon fiber infused with a UV stable epoxy resin. Replacing your OEM steel roof panel with this full carbon roof panel will drop over to 10.5 pounds from the highest spot on the car effectively lowering the center of gravity even more to improve the handling (and the looks) of your car.
Please note*
The pictures show a spread tow twill weave used, while this option is available the standard carbon weave used will be the traditional 2x2 twill weave seen on the other parts throught the website.
This is a replacement part and will not work as a cosmetic stick on overlay panel. Professional installation is recommended and because of this these panels are shipped without a clear coat. Even though a high quality UV stable resin is used on all of our parts it is still recommended to apply a UV protective clear coat after installation for further protection from the sun and harsh weather. If ordering with other large sized parts please contact us for a more accurate combined shipping quote.